Get ready to be dazzled by wall-to-wall hits as legendary hit-maker and large-than-life showman Lionel Richie takes to the stage! From dirty funk to glossy pop balladry, this musical icon has topped the charts for nearly five decades and with All The Hits he's bringing fans his best show yet! Prepare to be blown away by a true legend!
Lionel Richie tickets:
"The definition of an icon is "a noted figure, a representative symbol worthy of veneration." Lionel is all that and more."
– LasVegasSun.com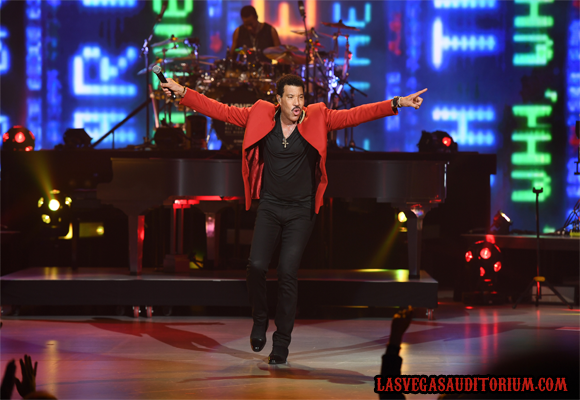 One of the best-selling artists of this century, Lionel Richie first rose to fame in 1968 as lead singer and saxophonist for The Commodores. Releasing megahits like "Brick House," and romantic, easy-listening ballads such as "Easy" and "Three Times a Lady," he soon became a household name with the band.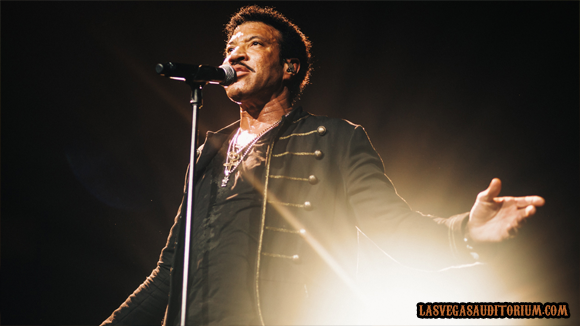 Richie went on to launch his own incredibly successful solo career in 1982 with his eponymous debut album, scoring such hits as the U.S. #1 song "Truly", and the top five singles "You Are" and "My Love". He has now sold over 100 million records worldwide, with hits like "Endless Love," "All Night Long (All Night)," "Hello," "Say You, Say Me," and "Dancing on the Ceiling" remaining radio staples around the world! A highly awarded entertainer, Richie boasts four Grammy Awards, one Golden Globe Award and an Oscar.
This singer-songwriter superstar shines on stage, and it sounds like he loves it every bit as much as his audience does:
"I'm looking forward to a long run here in Las Vegas. I'm really glad my kids told me I had to jump at this opportunity. It turned out way better than I dreamed possible."