Yes, the rumors are true. The biggest-selling boy band of ALL TIME is setting up home in the AXIS at Planet Hollywood, bringing everything they've learned from years and years of touring to create "Larger Than Life," their tightest, slickest and most impressive show yet!!
Backstreet Boys at Las Vegas Tickets:
No Events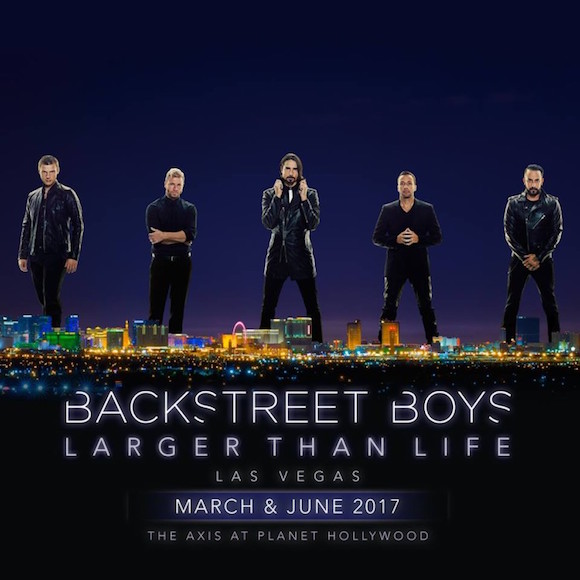 In a show tailor-made for the AXIS stage, Nick Carter, Howie Dorough, Brian Littrell, AJ McLean and Kevin Richardson will perform their biggest show yet. "If you've ever been to a Backstreet Boys show," says Littrel, "It's going to be that on steroids."
Rising to fame with their debut self-titled album in 1996, the group started with a bang, and went on to release a string of incredibly successful albums, each more popular than the next, with their third, "Millennium," blasting them up to global stardom. It hit the Billboard 200 at number 1 and sold 1,134000 copies in its first week of release!!! It was the best-selling album 1999 in the United States, and also the most sought-after record from the U.S worldwide, with 11 million shipments. The accompanying tour broke even more sales records, with over 115 sellout shows in 84 cities, and the album was certified platinum – 13 times…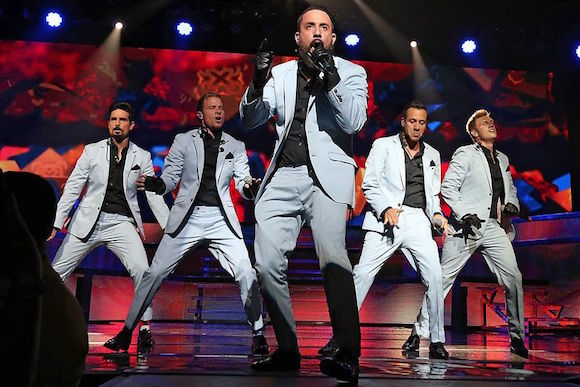 25 years on since their formation, they have become the best selling boy band in history to date and one of the best selling artists overall, with over 130 million record sales worldwide, and the only boy band to have 9 albums hit the top 10. Known for their vocal artistry – NEVER lip-syncing!! – and the diversity of styles and influences over the course of their career, they were given a well-deserved induction into the Hollywood Walk of Fame in 2013.
David Hoenemeyer, regional president of Planet Hollywood Resort & Casino, said; "As chart-topping recording artists with worldwide success over the last 20 years, the Backstreet Boys are the perfect addition to our remarkable entertainment lineup at Planet Hollywood."
Don't miss your chance to see one of the biggest and best vocal harmony groups EVER at the AXIS – book your tickets today!!!