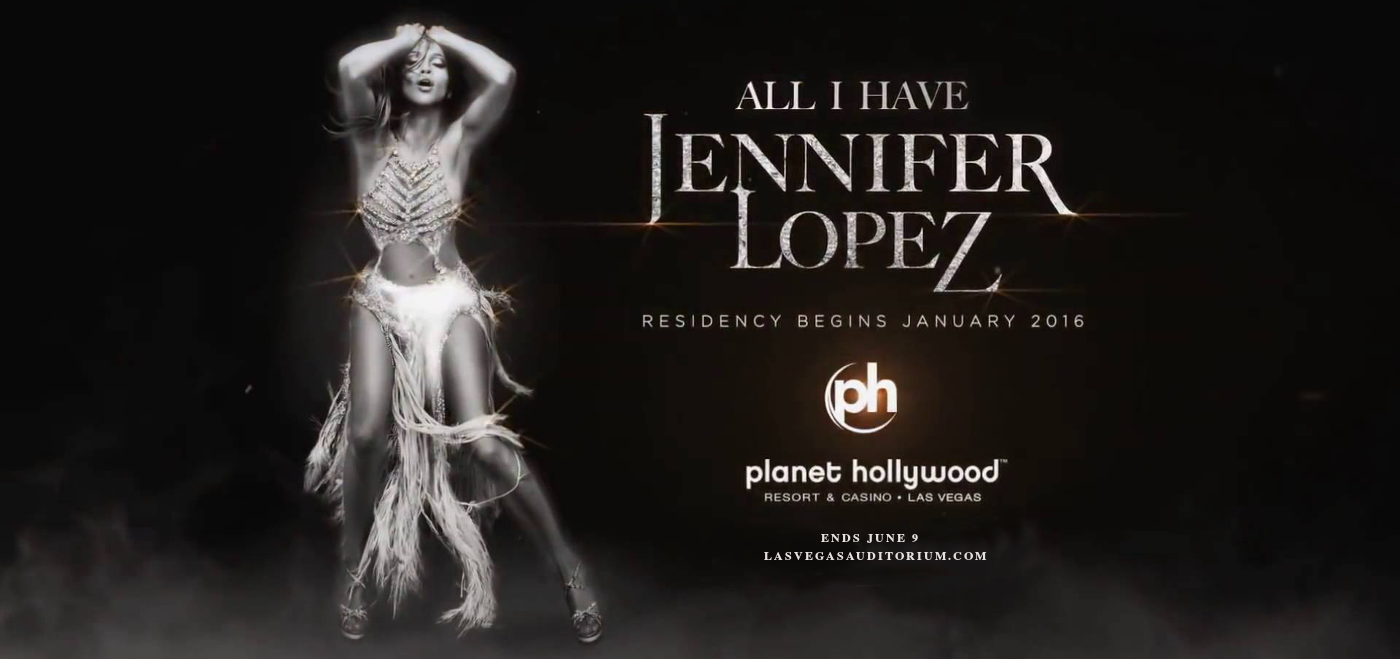 Get ready for the pop experience of a lifetime; to see one of the biggest names in popular music today live at her RESIDENCY SHOW at Planet Hollywood – none other than the sparkling queen JENNIFER LOPEZ! Don't delay – pick your show from the list below, get your tickets and prepare to be blown away by the global superstar in all her glory!!
Jennifer Lopez Las Vegas Tickets:
"I feel like I've been preparing for this my whole life," the top selling singer revealed, saying that the show would be the end result of everything she's learned so far in her career. "all of the different things I have done musically, and performing on stage and award shows, and touring," with the goal to create a show that is accessible to fans that otherwise may not have seen her tour, with everything; "in one place where people from all over the world could come my show who wouldn't normally come to a tour."
"The latest in a slew of pop stars to set up shop in Vegas, she brings a showmanship that's hard to top"
– Time

Starting out her career in film, she received her first leading role in the "Selena," biopic, earning her a Golden Globe nomination. She went on to release her debut album"On The 6," which saw the number one hit single; "If You Had My Love." With her second album, "J.Lo," and her film "The Wedding Planner," released in 2001, she became the first woman to have a number one album and number one film in the same week!! She went on to various other ventures, including further appearances in film and T.V as well as appearing on "American Idol" as a judge. Lopez has received a star on the Hollywood Walk of Fame and the Billboard Icon Award for her contributions to the arts, with Forbes ranking her as the "most powerful celebrity in the world."
"Jennifer Lopez is the ultimate showgirl in All I Have Las Vegas Residency"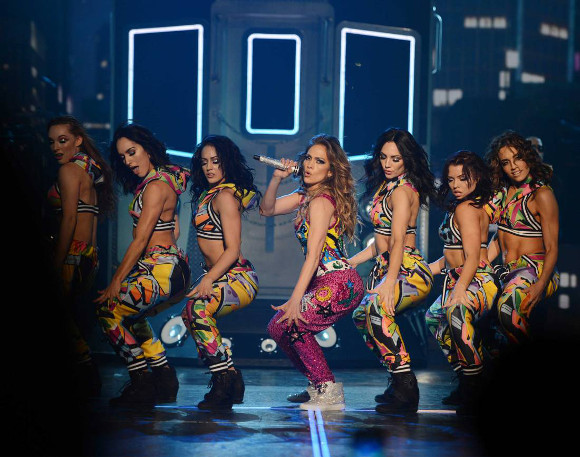 – Billboard
With a stream of number one hits, single and album sales smashing records worldwide, extensive work in film and television and and further artistic ventures in the fields of fashion and cosmetics, Jennifer Lopez is truly a master of all trades, and she brings that knowledge to her biggest and best show yet. Featuring all her smash hits including "On The Floor," "Jenny From The Block," and "Get Right", from intimate solo numbers to powerful, high-energy group choreography, state-of-the-art sets, costumes and light and sound "All I Have," is a spectacle that has to be seen to be believed. Don't wait around – get your tickets today!!!!