Zappos Theater Seating Chart
Because of its size and design, The Axis has wonderful views of the stage, and fabulous acoustics, no matter where you sit! For different performances, the Las Vegas theater may offer any combination of general admission, reserved, and VIP seating options. The AXIS have made every effort to be sensitive to the needs of people with disabilities, both in the design of the venue and its policies.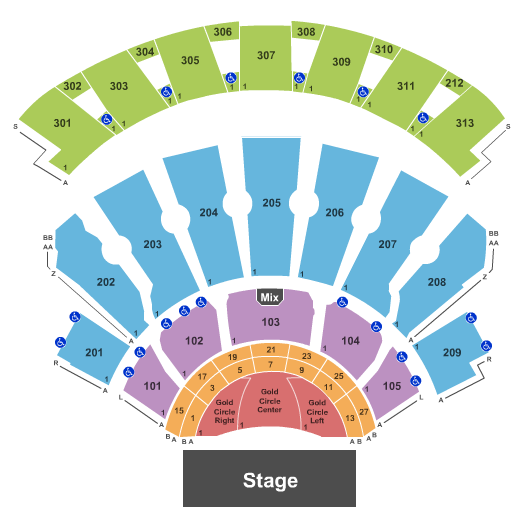 Seating for the physically challenged is available at all price levels for all events at The Zappos Theater. Depending on the event, there are wheelchair accessible (WCA) areas in most sections. All entrance doors are wheelchair accessible. Escort services are available to assist disabled guests to get to the seating area using their own wheelchair or a Planet Hollywood wheelchair. Please note that Planet Hollywood wheelchairs are for the use of all guests and cannot be left with the guest after an escort. If necessary, a guest's wheelchair can be stored in the immediate area if the guest elects to sit in a provided seat.